Mr. Edward Henry Walton Broadbent was born in Auckland, New Zealand, on July 18, 1872, the son of William (of Lincolnshire, England) and Mary Jackson (of Scotland). Edward was trained as a blacksmith in Whangarei, New Zealand, and at age 19 left for the United States of America. On the way he stopped in Honolulu in 1891, and got a job at Honolulu Iron Works. In 1892, he moved to Lihue, Kauai, and got a job at the Kauai Industrial School (Malumalu) teaching black smithy to local youth. By 1895, at the age of 23, he had been employed by G. N. Wilcox as "Head Luna" at Grove Farm Company.

On September 15, 1896, Edward married Marie Jaouen, one of seven children born in Brittany, France. Marie had emigrated to New Zealand in 1876, at age three, and subsequently to Hawaii in 1890 with her parents and two brothers. Marie and Edward had three children, all born in Lihue: Frank - 1897, Dora - 1900, and Alice - 1908. During Broadbent's tenure as Grove Farm Company Manager, from 1902 until his retirement in 1937, he utilized his black smithy background to invent, build and put into use many labor-saving devices, such as the caterpillar-drawn plow/planting machine. This machine performed the work formerly done by 50 men with oxen, with only five men who rode through the fields planting up to six acres a day.

Early in his career, in 1912, Edward embarked on hisown enterprise, with the purchase from G. N. Wilcox,his boss, of two plots of land at Waipouli, totaling35 acres. In 1914, he planted this area with coconuts that formed the origins of his "Niu Pia Farms, Ltd." In 1936 and 1937, he added two more parcels on thebeach at Waipouli, totaling 72 acres; and 82 acres up Mauka in Wailua for cattle grazing, a fruit-tree orchard, and growing cassava root or "pia." A slaughter house operated on the shore at Waipouli.

The farming operation reached its peak after Edward's retirement from Grove Farm in 1937, and before World War II. Copra and coconut oil were sold; pia root was processed into laundry-quality starch and sold; beef cattle and pigs were raised and marketed; livestock feed was made in-house; chickens and ducks provided eggs and poultry – and up to five employees were on a steady payroll with plantation-style housing provided for them on the farm property.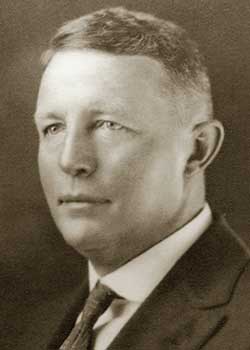 During World War II (1942 - 1945), U. S. Army troops occupied the coconut groves at Waipouli with a large tent city. On September 15, 1946, Edward and Marie celebrated their 50th wedding anniversary with a big luau for family and friends at Waipouli. Edward died the next year on August 18, 1947 in Lihue. Marie lived until age 87, dying at Wilcox Hospital in 1960. The lands and assets of Niu Pia Farms then passed on to Frank, Dora and Alice in equal undivided shares. In 1963, Niu Pia Farms, Ltd., was incorporated and in 1967, the first development agreement for Waipouli was signed with Blackfield Enterprises.

Management of Niu Pia Farms, Ltd., initially a "labor of love" conducted by the three Broadbent children, slowly evolved through the years with grandchildren assuming the leadership in the latter half of the 20th century. With farming no longer the emphasis, the name of the company was changed to Niu Pia Land Company, Ltd., in 2004. As a result of land sales and subsequent 1031 tax deferred exchanges in the early 21st century, the company now owns income-producing real estate on all four major Hawaiian Islands. It was in this setting that the stockholders, now consisting of the grandchildren to the great-great-grandchildren of E. H. W. Broadbent, voted to establish a charitable foundation in his name, on August 31, 2005. Its intent is to give back to the communities in Hawaii that have provided Niu Pia Land Company the business success it has enjoyed over the last 40 years.